Roof Repairs in Stafford
In need of roof repairs in Stafford? Consider Dryfix Installations Limited. To make sure you benefit from the best possible service, at Dryfix Installations Limited we assess and then identify the cause of your roofing issue, making certain we don't just repair your roof, but prevent future problems as well. To prevent serious roofing issues later on, it's advisable to choose a dependable roofing contractor to carry out regular roof repair maintenance. Such regular maintenance will make sure that your roof lasts as long as possible.
Your roof acts as your home's only line of defence against the elements, such as strong winds, heavy rain, frostfrost, sleet and snow and in some cases glaring sunshine in long periods of hot weather.
This type of pressure can loosen tiles as time passes and also wear away at roofing materialsmaterials, which can also lead to rotting roof timbers which are costly to repair or replace. Our roof repair service is both preventative as well as restorative, in that we seek to eliminate problems before they appear in the future.
Even if your roof has considerable problems, it doesn't necessarily mean you require a full re-roof if you choose Dryfix Installations Limited to undertake thorough repair work. It's also possible to repair challenging areas such as valley channels, gutters, ridges, hips, roof verges and chimney flashings and pointing without resorting to a full re-roof job.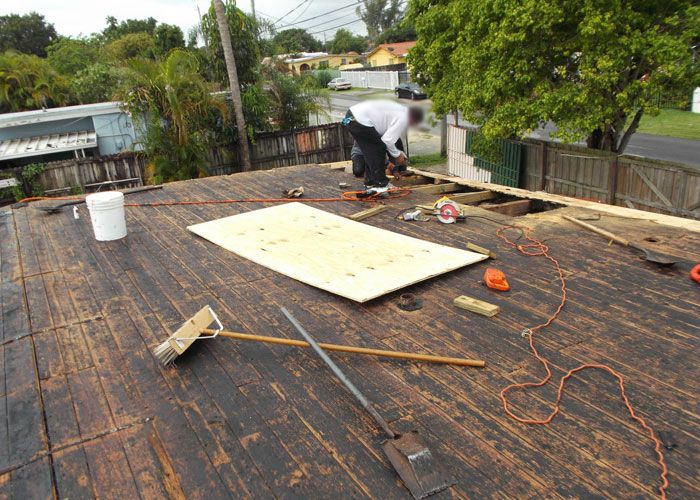 Common Problems / signs that your roof needs attention:
Debris on the floor from broken slates, tiles or defective mortar might indicate that there may be a problem.
When you have missing tiles or slates, damage will occur to roof felt, timbers or plaster ceilings.
Moss, leaves and other debris can block gutters and valleys. Overflowing gutters can cause damp to penetrate when running down walls or to back flow into the roof area.
Un-treated timber fascia and soffit boards will rot, rendering gutter fixings unsafe and dangerous. New maintenance free UPVC plastic is advised.
Hips, ridges and flashings can become detached in windy weather if pointing is not preserved. Look in gutters or gullies for indications of mortar droppings.
Cracks in concrete flashings provide gaps for driving rain to penetrate into loft area.
Cracked and split felt allows water to damage flat roof decking if left, eventually causing timber to rot. Bubbles in felt is another sign that a flat roof has come to the end of its lifespan.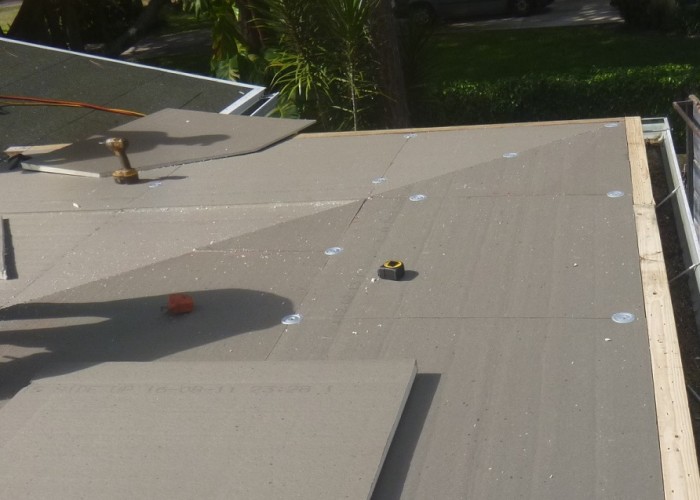 Contact Dryfix Installations Limited
If you require roof repairs in Stafford, get in touch with our friendly team today. All of our repair work is insurance backed and guaranteed, and we offer an emergency call out service. See our array of other services here.