Roofers in Stafford
Here at Dryfix Installations Limited, a well established, family-run firm of qualified roofers in Stafford and surrounding areas, we supply an array of roofing services covering anything from minor roof repairs to complete roof renewals. Our expert team pride themselves on delivering exceptional workmanship and customer service, with extensive knowledge of all types of roofing projects including new Topseal GRP flat roofing systems. Our clients can expect to receive priority in emergencies, and digital photographs of damage that has occurred can be supplied if necessary.
Read our Reviews on

High Quality Workmanship as Standard
If you choose Dryfix Installations Limited, you can be certain you are choosing a roofing company which believes in and practices high standards of workmanship, as demonstrated by our registration with the Confederation of Roofing Contractors. We are proud members of Checkatrade and Trust a Trader
Fascias and Soffits in Stafford
Roofline products are equally as necessary as any work you choose to perform on your home. Not merely keeping the appearance of your property respectable and stylish but safe from decaying rafter ends, damp and leaking gutters, nesting and architectural damage.
You can expect entire removal where feasible of existing soffits, fascias, barge boards, guttering and downpipes whilst also swapping waterproof membrane, rotten rafter ends and adding necessary ventilation into the eves space. The overall flow and water collection is usually much improved.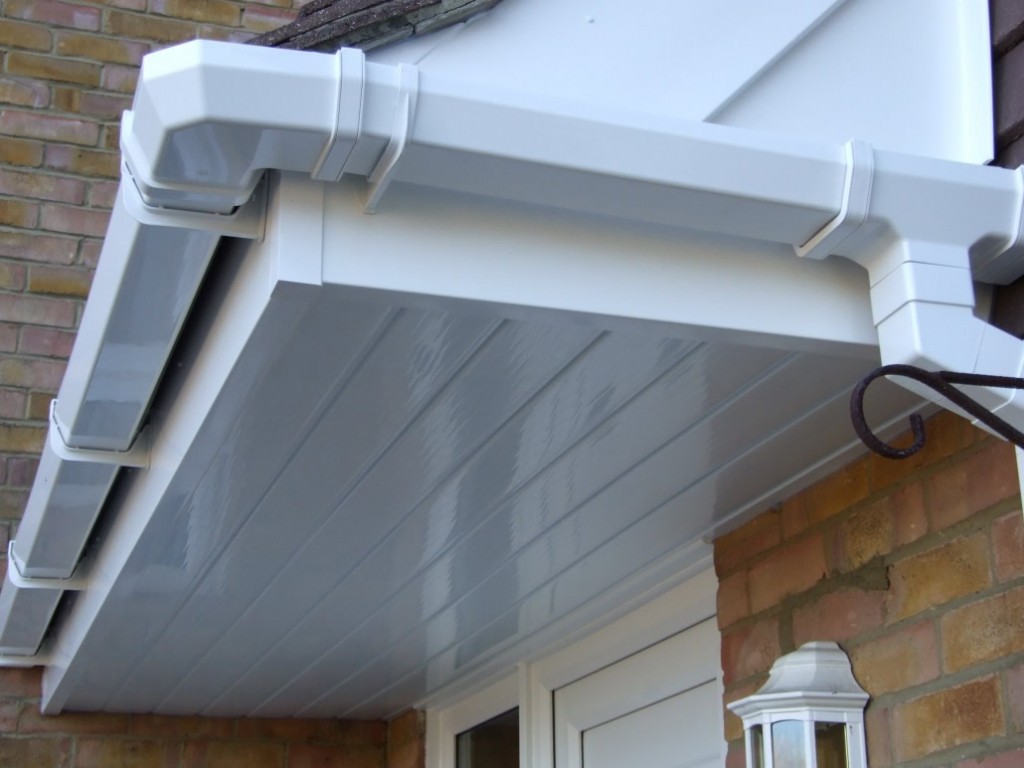 Flat Roofing in Stafford
Our skilled roofers in Stafford can provide you with a cost-effective flat roofing solution which utilises contemporary techniques to protect your home's roof from the elements. Flat roofing is renowned for its affordability and viability to a range of purposes, including:
Porches
Extensions
Small buildings
Garages
Warehouses
Hospitals
Torch on felt roof, GRP and rubber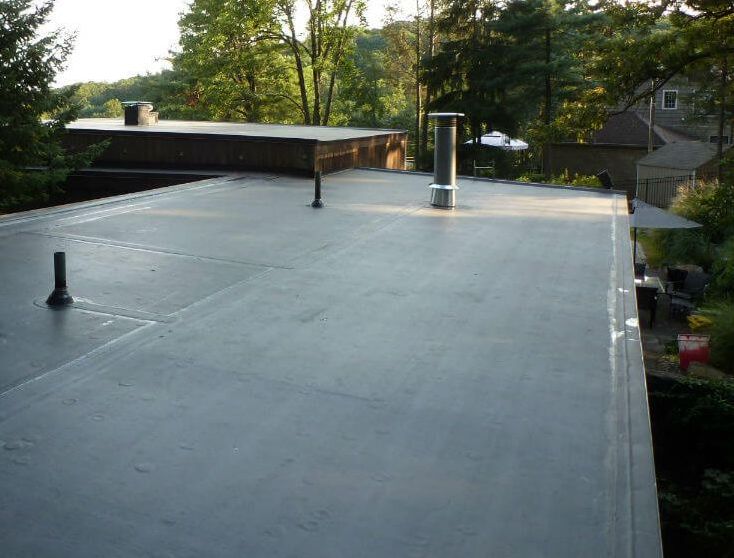 GRP Roofing in Stafford
known as, GRP roofing in Stafford will last for at least 30 years and offering a considerably more durable and reliable covering than other, more conventional roof coverings.
Roof Repairs in Stafford
Your roof acts as your home's only line of defence against the elements, such as strong winds, heavy rain, frost, sleet and snow and in some cases glaring sunshine in long periods of hot weather. This will easily wear away at roofing materials or loosen tiles over time and that can result in expensive rotting roof timbers or even endanger the general public. Our roof repair service is both preventative as well as restorative, in that we seek to prevent issues before they appear in the future.
Rubber Roofing in Stafford
With rubber roofing there are hardly any seams, which makes it more water-resistant than can be the case with a number of other types of roofing material. Rubber roofs, despite being quite lightweight rubber roofs offer durability not found with other types of flat roof, they have a good aesthetic appeal too – significantly when rubber shingles are in place on a sloped roof. Both the durability and the aesthetic appeal can considerably increase the value of your property.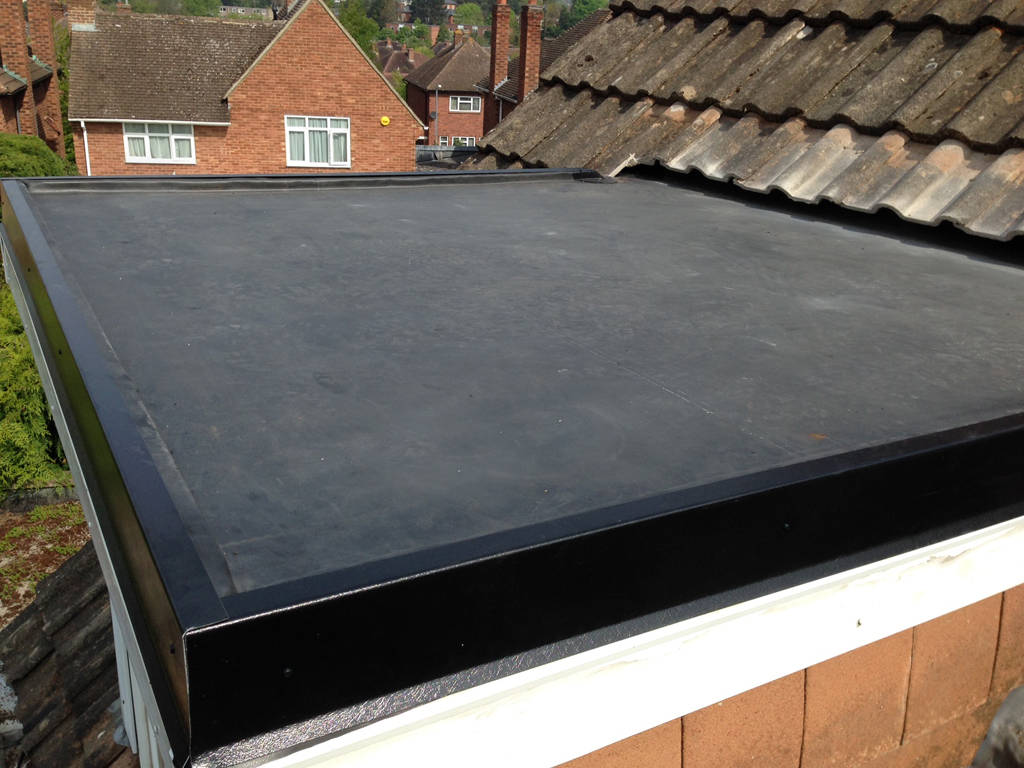 Traditional Roofing in Stafford
Our slate roofers in Stafford have been putting in and refitting slate roofs all over the West Midlands for years. Slate is a wonderful and beautiful material but is also extremely durable. Slate is available in many varieties and dimensions, every one of which possessing it's own advantages along with manufacturer's warranty period (50-100 years on most brands).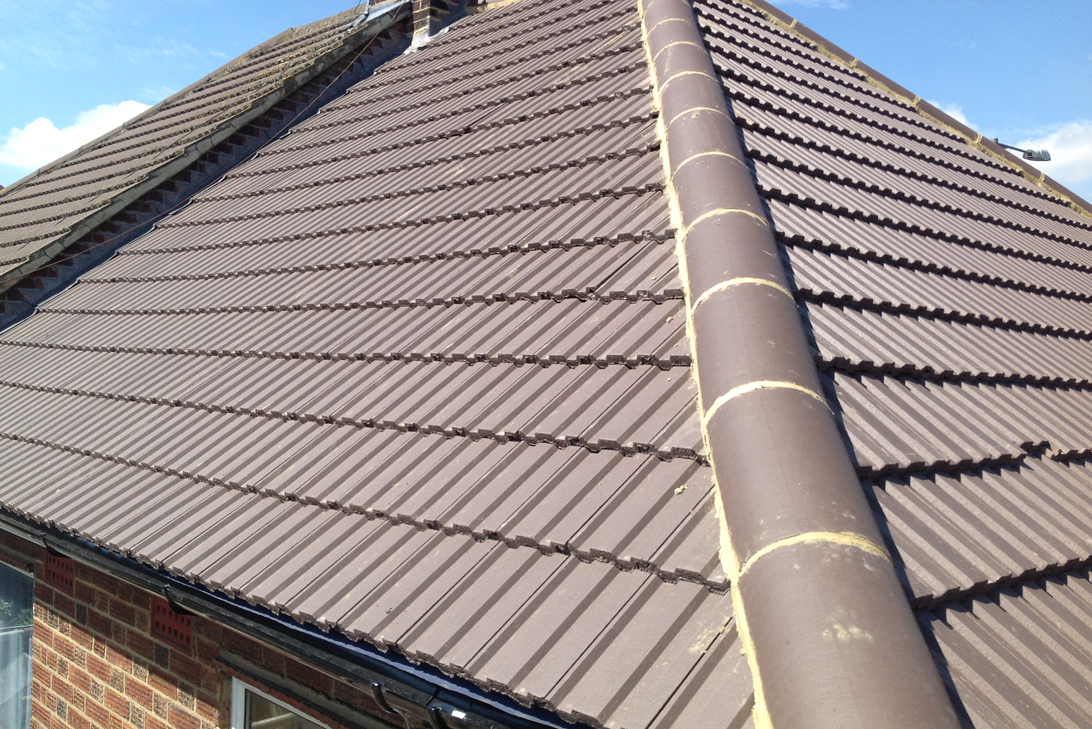 Contact Dryfix Installations Limited
Need local roofers in Stafford? To discuss our range of roofing services, contact our friendly team today to discuss your requirements, or alternatively complete the contact form provided and we will shall be in touch ASAP. Read more about us here.